2016 Search for Miss Teenage Canada has officially begun!
As a Regional Delegate from Saskatoon, I arrived in Toronto at 10am, after a long flight filled with turbulence!
At 6:30 pm we entered ball room at the Airport Holiday Inn in Toronto to attend the Opening Ceremonies of the 2016 Search for Miss Teenage Canada.   I was excited and couldn't wait to see what was in store for us.
The party incredible. The walls were lined with gifts for the delegates from our sponsors, and everyone was enthusiastic and kind. We finished the night with pizza, followed by an amazing tasting cake. I regret not going back for seconds!

ARCHER DENTAL
Archer Dental will be providing each monogrammed toothbrushes to take care of our oral hygiene while we're away from home competing for a crown! Thanks for keeping our smiles pearly white!
NUVANGO
Nuvango was kind enough to have a table full of new designer clothes featuring local artists designs! I managed to snatch a gorgeously designed shirt; definitely a highlight of the party. Nuvango also let us visit their headquarters on Tuesday July 19. We got to see their amazing new line of clothing that includes many styles, including maxi dresses and scuba jackets. We did a full photo shoot in their gorgeous, well lit room which was a ton of fun.
Inlove with my photo shoot dress!
They also gave us a full tour and an explanation on how they create all of their products; from design to print to assembly, everything is done in the one building. Finally we got to see the view from their rooftop patio!
#nuvango #nuvangostyle
V.P.I. CANADA
V.P.I. was generous enough to give each delegate a gorgeous pair of unique designer sunglasses. I spent a ton of time trying to find the perfect pair and couldn't be happier with mine. They've been coming in really handy in the bright Toronto sun whilst we're out touring!
I found my pair of Animal Print Temple Sunglasses (3833) (https://www.vpicanada.ca/SUNGLASSES/style-3833/) for sale online for $ 28  plus shipping and handling. Thanks VPI Canada! I can't wait to rock them.
The Saskatchewan girls plus miss teenage Alberta love their glasses!.
RIMMEL LONDON
Rimmel London will provide us with free products later this week! I can't wait to get my bag, and thank them. My makeup addiction is definitely out of control and I can't wait to fuel it even further with some high quality products.
Find the team on Instagram & Twitter: @rimmelllondoncan, and on Facebook: https://www.facebook.com/RimmelLondonCanada
HASHTAGIO
Hashtagio is a Social Media Aggregator and User Generated Marketing Platform. They were at our welcome party taking all of our photos that we uploaded and hashtagged #MissTeenageCanada2016 so that we could all see them projected live! It was a super cool thing to see. They also make a URL that our fans, friends, and family can follow to see what we're doing in our day to day life and all of the amazing experiences we get to do during the Miss Teenage Canada 2016 national finals in Toronto! Finally, all of the pictures and texts we've writen will stay on the Miss Teenage Canada website/blog network for us and for future aspiring competitors to learn from!
SWEETS CANADA
Sam Dhutia from Sweets Canada was at the party doing chocolate tastings. Everything tasted amazing, my favourite was the blueberry white chocolate cheese cake balls! They were SO good. Be sure to check them out! These chocolate are a great present to bring home to my family, and I can't wait to surprise my mom with a box. I also got a box of white chocolate covered cashes and a dark chocolate bar filled with flowers. It's all so unique and delicious.
Sweets Canada is on Twitter @SweetsCanadaCA and so is their parent company Q Foods Canada which tweets from @QFoodsCanada
SALLY HANSEN
Sally Hansen will be providing gift bags later this week; I can't wait to see what's in store. It'll be such a surprise. I have always been a huge fan of their nail products, and relied on their yellow and black colours years ago for my bumble bee halloween costume.
Website: https://ca.sallyhansen.com/
Instagram & Twitter: @sallyhansenca
BRADLEE RYALL GOLF ACADEMY
Another fun exhibit at the Opening Night Sponsors' Party was from Bradlee Ryall Golf Academy which teaches golf lessons at six golf courses west of Toronto. We had a live mini golf attraction set up for us to practice our putting.It was great seeing all of the delegates trying their best to beat each other and get the ball into the cardboard box.
On Weds July 20th we all went  to the golf academy to play a one-hole golf game for two ladies golf jackets (which are prizes from SWING active wear) after a lesson! I really do wish I had more time for recreational activities, such as golfing. My father very much enjoys it, and the few times I have gone it was a blast! Even if I'm the worst player on the course.
     I had such a great time learning how to golf! We all received mini lessons for driving, putting, and clubbing. Driving was definitely my favourite, and I found out I'm really good at it! I loved hitting the ball as hard as I could and watching it fly. I found clubbing to be really hard, as you had to hit the ball perfectly to get it to "pop" into the air and even when I did it was hard to aim it over the hills. 
     Lunch at the golf course was AMAZING. They put out plates of ordeurves, pizza, and other fancy food. I had margarita pizza, bree cheese, garlic toast, and falafel sliders! It was all so good. And the drinks were super pretty and tasted even better. 
#ryallgolf #kaneffgolf #kaneffacademies
ARCHER'S ARENA
At the party there was a bow and arrow, and we all took turns taking fun pictures with it! We'll ALL be playing Archery Tag in Toronto at Archers Arena on Thursday July 21st 2016.  I love archery and am so excited. Both my brother and I have bow and arrows and regularly shoot targets. My aunt even goes hunting with hers! Archery was a huge passion of mine as a child, and still is. I can't wait to go and feel like Katniss Everdeen! On that night, look for the hashtag #archerytag.

BATA SHOE MUSEUM
     We visited the Bata Shoe Museum on Tuesday, July 19 at 11:30 a.m. After visiting a museum in Spain, I think I've found a new passion of mine. The talent it takes to make the art is inspiring. We got the opportunity to see a collection of old and famous shoes, including a size 22 double wide pair of shaquille o'neal boots! It was interesting to hold so many different shoes from so many eras. I can't imagine walking around in some of them!
RIP your feet in these!!
At the museum we also got the opportunity to visit their "Perils of 19th century fashion" exhibit. This draws attention to the lack of education that was involved with fashion, as well as the ridiculous measures that some people took, and will still take, to alter their appearance. For example, we learned that in the 19th century many clothes and even wall paper were dyed with arsenic, an extremely dangerous poison, as it created a brighter look. This is similar to how people today will use a tanning bed with dangerous UV rays to achieve that "sunkissed look", even though it puts them at a high risk for skin cancer.
@batashoemuseum   and they collect images marked #batashoemuseum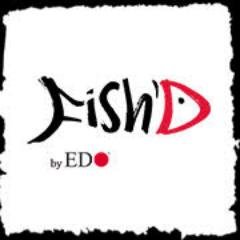 Fishd By EDO
I cannot wait to go and enjoy some more delicious food this week! Sushi is some of my absolute favourite, and I can't wait to try some new flavours. We have an all you can eat sushi in my hometown, but I bet it's nothing compared to the Toronto variety.
instagram/twitter/facebook: @fishdbyedo
YOGEN FRUZ
Yogen Fruz is giving a $15 coupon to all of the competitors this weekend.. I can't wait to taste some of the amazing yogurt; one of my favourite foods. The only thing I hate about frozen yogurt is that I can never decide which flavour to get, or which toppings! While I like the traditional vanilla and strawberry flavours, I also love trying new exciting kinds like pistachio, mangolicious, or toasted marshmallow! I always want all of the toppings, but some definitely go better with others or with certain flavours! I'm excited to try their frosted animal cookies (childhood throwback!) and their popping boba.
http://www.yogenfruz.com/
https://www.facebook.com/yogenfruz
https://twitter.com/yogenfruz
https://www.instagram.com/yogenfruz/
Storia PR Inc.
Daphna and Karen Nussbaum from Storia PR in Toronto  Are playing a huge part in promoting our pageant this week! They will be retweeting our tweets, sharing our posts, and overall just helping us to expand, everywhere we go! Thank you both for amplifying our experience
https://www.facebook.com/storiapublicrelations
@StoriaPR,  https://twitter.com/StoriaPR
https://www.instagram.com/storiapr/